View detailed information about sponsorship and exhibitor opportunities. 
Gold Sponsors
 
COPA-DATA
 


COPA-DATA is an independent software manufacturer that specializes in digitalization for the manufacturing industry and energy sector. Its zenon® software platform enables users worldwide to automate, manage, monitor, integrate and optimize machines, equipment, buildings and power grids. COPA-DATA combines decades of experience in automation with the potential of digital transformation. In this way, the company supports its customers to achieve their objectives more easily, faster and more efficiently.
The family-owned business was founded by Thomas Punzenberger in 1987 in Salzburg, Austria. In 2022, with more than 350 employees worldwide, it generated revenue of EUR 69 million.
A sales network of international distributors and 14 subsidiaries ensures that the software is marketed worldwide. More than 350 certified partner companies further support end users with the efficient implementation of the software, particularly in the key industries of food & beverage, energy & infrastructure, automotive and pharmaceutical.
Silver Sponsors
Salzburg AG
Salzburg AG is a green tech company that makes the lives of people in Salzburg easier with its products and services. Due to its unique portfolio, the company can offer digitalized solutions in all area

s of life. Sustainable and climate-friendly supply of clean energy, telecommunications, Internet and cable TV are guaranteed to all people of Salzburg. The company is also a full-service provider in the fields of e-mobility and photovoltaics. As a green tech company, Salzburg AG is constantly pushing the expansion of green energy by investing in hydropower, wind power, biomass and photovoltaics plants. One of its goals is for all corporate activities to be 100% climate-neutral and sustainable by 2040. In the financial year of 2022, Salzburg AG recorded sales of EUR 2.56 billion and had around 2,400 employees.
Bronze Sponsors

DataCite
DataCite is a community-led organization with a vision to connect research and advance knowledge. We are a global community that share a common interest: to ensure that research outputs and resources are openly available and connected so that their reuse can advance knowledge across and between disciplines, now and in the future.

As a community, we make research more effective with metadata that connects research outputs and resources–from samples and images to data and preprints. We enable the creation and management of persistent identifiers (PIDs), integrate services to improve research workflows, and facilitate the discovery and reuse of research outputs and resources.
 Salzburg Research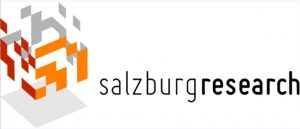 As an independent research institute, Salzburg Research offers know-how and sustainable solutions for complex challenges in the Internet of Things. We are a think tank for innovative companies from a wide range of industries and the public sector – internationally oriented and committed to the region.
People, products and machines are on the move and increasingly wirelessly connected. This enormous dynamic offers new opportunities for business and society. With Motion Data Intelligence we make the movement of things measurable, link them reliably, develop algorithms for meaningful analyses and thus increase added value and efficiency.
Salzburg Research is your partner in overcoming digital innovation challenges. We create software prototypes, conduct field studies and evaluate technologies to help organizations make informed decisions about their future digital business.
Springer Nature
Springer Nature believes publishing research data is as important as publishing research in journals and books.
As a proactive partner to the research community, Springer Nature is pioneering new approaches to

data sharing and open data. We're committed to supporting researchers who want to take open approaches to their data, helping to make data sharing the new normal.
Learn about our research data products and services.
Exhibitors 
Figshare
Figshare is a repository where users can make all of their research outputs available in a citable, shareable and discoverable manner.

Our mission is to change the face of academic publishing with the improved dissemination and discoverability and reusability of all scholarly research.
The Figshare team now spans 3 continents and specializes in building best of breed software to securely and permanently store, manage and visualize data in a robust and scalable manner.
Learn more about our work at www.figshare.com
Edina
Based at the University of Edinburgh, EDINA are specialists in developing and delivering digital products including large-scale online services, mobile apps and digital tools for education. Our expertise includes geospatial and satellite data, computational learning, text and data mining, e-preservation and machine learning.

We have over twenty years' experience and a proven track-record of collaborating on innovative projects and service delivery across the full digital lifecycle; employing an agile, customer centric approach, to design, develop, test and deploy scalable digital solutions.
An organisation rich in data expertise, we work closely with customers in the private, public and education sectors. Visit our website to find out more and to get in touch.
International Data Week 2023 hybridiz
ation sponsors
Chalmers

Chalmers e-commons support researchers, research groups and other research infrastructures at Chalmers in all aspects of research data and computing; from data collection, analysis, and large-scale computing calculations of data, to storage, sharing and publishing data.
Chalmers e-commons is the gateway to a collection of local, national, and international digital expert functions and resources. Researchers, research groups and research infrastructures at Chalmers can turn to e-commons for support in making large-scale computingalculations/analyzes and managing research data throughout its life cycle; from collecting, storing, and handling of data, to analysis and publication of data. Visit the Chalmers website for more information
RDA Foundation
The Research Data Alliance (RDA) Foundation is a non-profit charitable organisation registered as a legal entity in the UK and is the official and legal representative of the RDA community as a whole.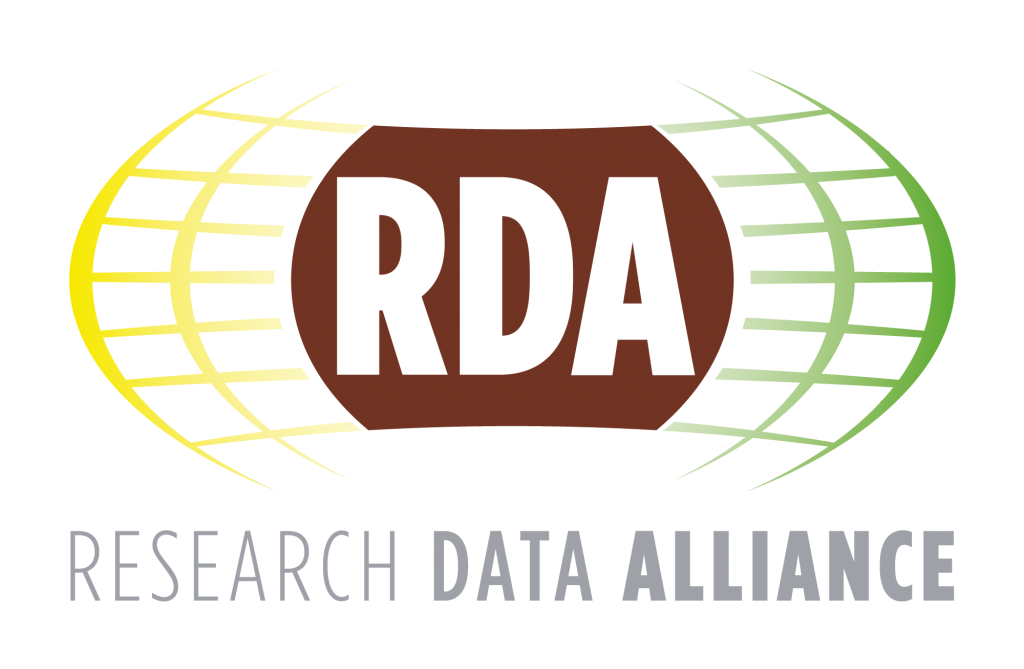 The RDA Foundation provides the core business operations of the RDA.
We provide communication tools and services, facilitation and coordination of global efforts, and a ready forum and neutral place for engaged work and discussion and are delighted to be supporting the International Data Week festival 2023, during which our 21st annual plenary will also be held.
Find out more about the programme of fascinating talks and collaborative seminars we will be hosting from 23-26th October here: www.rd-alliance.org/rdas-21st-plenary-programme
---