Ari Asmi
Ari has a background in climate science, working in the interface between atmospheric observations and climate models. After his doctorate, he started to work on more interoperable observational data development, and he also became an active member of the rapidly developing Research Data Alliance. He has been involved in the core team developing the ENVRI community of European environmental research infrastructures, being part of direction of the major cluster projects ENVRI PLUS and ENVRI FAIR, as well as participating in different roles in several other European Commission funded projects particularly in connection to EOSC. In addition to his pan-European and domain specific skills, Ari has significant knowledge of national level Open Science environments and the research data management challenges faced by Research Performing Organisations (RPOs). He was appointed as the director of the Research Data Alliance Association (Europe), in 2022.
Bernd Resch
Bernd Resch is an Associate Professor at University of Salzburg's Department of Geoinformatics – Z_GIS and a Visiting Scholar at Harvard University (USA). Bernd Resch did his PhD in the area of "Live Geography" (real-time monitoring of environmental geo-processes) together with University of Salzburg and MIT. His research interest revolves around understanding cities as complex systems through analysing a variety of digital data sources, focusing on developing machine learning algorithms to analyse human-generated data like social media posts and physiological measurements from wearable sensors. The findings are relevant to a number of fields including urban research, disaster management, epidemiology, and others. Bernd received the Theodor Körner Award for his work on "Urban Emotions". Bernd heads the iDEAS:lab, an outreach lab making Digital Earth research accessible to pupils and the general population. Amongst a variety of other functions, he is an Editorial Board Member of IJHG, IJGI and PLOS ONE, a scientific committee member of various international conferences (having chaired several conferences), and an Executive Board member of Spatial Services GmbH.
Francis P. Crawley
Francis P. Crawley is a philosopher specialized in research ethics, integrity, and methodology, and data/AI ethics & law. He is Chairman of the CODATA International Data Policy Committee. He is Co-chairman of the EOSC Future / RDA Artificial Intelligence and Data Visitation Working Group & EOSC Future / RDA Ambassador for Ethics & Law. He is a member of the FAIRsharing Community Curation Programme at FAIRsharing.org. He co-founded the Ukraine Clinical Research Support Initiative (UCRSI). He is the Executive Director of the Good Clinical Practice Alliance – Europe (GCPA) and the Strategic Initiative for Developing Capacity in Ethical Review (SIDCER) in Leuven, Belgium.

Edit Herczog
Edit is Director General of the strategic foresight company, Vision & Values situated in Brussels. She is Board member of the Research Data Alliance Europe and former Member of the Global Council. She is co-chair of the RDA FAIR Data Maturity Model Working Group. She is Vice-Chair of the Administrative Board of the European Union's Agency for the Cooperation of Energy Regulators (ACER). She is Board member at the Transatlantic Policy Network (TPN) and is Senior EU Liaison Adviser to GÉANT.
Prior to establishing her company, she served two consecutive terms in the European Parliament as an Member (MEP) (2004-2014). She served on Committees regarding the budget, budgetary discharge, internal market, industry, research, and space policy as well as energy. She also served on the governance of several parliamentary forums (European Energy Forum, European Internet Foundation, Knowledge 4 Innovation, Kangaroo Group etc.). Prior, she was member of the Hungarian Parliament in which role she was delegate to the Council of Europe. Before her political engagement, she worked for the private sector as regional sales and technical manager for a specialty chemicals company, National Starch & Chemical (part of Unilever and later ICI).
She has an MSc in food conservation engineering. She was Research Fellow at the Hungarian Academy of Sciences and Teaching Assistant at the University of Horticulture. Edit holds a Certificate of Company Direction for strategic marketing, financial management and company law from the Institute of Directors.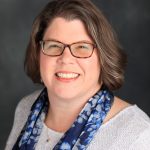 Meredith Goins
Meredith Goins joined World Data system with over two decades of management and leadership experience in working with state, federal, and international scientific and academic organizations.  She graduated from the University of Tennessee with a Master's in Information Science and from East Carolina University with a bachelor's in communication. Meredith's research interests include subject matter experts' opinions and habits around peer review, particularly grant funding reviews and data repository certification reviews.
Hilary Hanahoe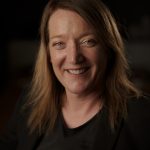 Hilary Hanahoe is the Secretary General of the Research Data Alliance (RDA). Her responsibilities include leadership of RDA's membership, effective management of the RDA organization and its legal entity (RDA Foundation), engagement with RDA funders, stakeholders and organisations, and sustainable stewardship of the dynamic, active, and high-impact community of over 13,500 individual members from 148 countries worldwide, together with over 75 organisational members. Hilary is responsible for the financial and organisational sustainability of RDA on an international level and is the CEO of the RDA Foundation. She is passionate about the work of the Research Data Alliance and its vibrant, volunteer community working to enable the open sharing and reuse of data across the globe.
Hugh Shanahan
Hugh Shanahan's area of research is Open Science, specifically initiatives to ensure interoperability and accessibility. He has a background in Computational Biology, focussing on transcriptomics and metagenomics combined with a deep background in Computational and Theoretical Physics. He completed his PhD in 1994 in Lattice QCD and completed postdocs in Glasgow, Cambridge and Tsukuba before moving into Bioinformatics in 1999. In 2005 he joined the department of Computer Science at Royal Holloway, University of London where he is now Professor of Open Science a.
Since 2015 he been a co-chair of the CODATA-RDA schools in Research Data Science that has delivered training in Data Science methods for researchers to students from approximately 40 countries. He was a member of the FAIRsFAIR consortium which was focussed on the development of an overall ​knowledge infrastructure on academic quality data management, procedures, standards, metrics and related matters, based on the FAIR principles. He is a member of WDS Scientific Committee.
Prof. Arne Bathke
Arne Bathke is professor of statistics and Dean of the Faculty of Natural Sciences at the University of Salzburg, Austria. After obtaining his academic degrees from Göttingen University, he worked at the University of Kentucky where he founded the Applied Statistics Laboratory, an on-campus consulting and statistical collaboration unit. At Salzburg, he initiated the first Austrian Data Science Master's curriculum, which runs since 2016 and currently has more than 100 students.
His methodological research is mostly in nonparametric statistics, inference for multivariate data, and asymptotics. Besides, he has been collaborating with colleagues from computer science, education, biology, agriculture and plant sciences, medicine, and other fields. He has received several awards, including for teaching and for civil engagement, and has recently been elected president of IBS-ROeS. In addition, he is executive editor of the Biometrical Journal since January 2020.
Prof. Josef Strobl
Josef Strobl is professor and head of the Interfaculty Department of Geoinformatics – Z_GIS at the University of Salzburg, Austria. He holds Geography degrees from the University of Vienna and has developed research initiatives in terrain analysis, spatial data infrastructures and spatial simulation. Based on international curriculum development experience he leads graduate programs in Geoinformatics as well as the UNIGIS network of transnational distance education programs (www.unigis.net). He is a member of the EUROGI Executive Committee and serves on the boards of numerous other international associations. Josef Strobl has established the Research Studio 'iSpace' within the Research Studios Austria Gmbh, and as a full member of the Austrian Academy of Sciences (ÖAW) chairs the ÖAW Commission for Geographic Information Science. As the founder of the annual AGIT / GI_Forum Geoinformatics symposia he always looks forward to meet friends and colleagues at these and other events! Further details:  https://www.linkedin.com/in/josefstrobl/
Simon Hodson
Simon Hodson has been Executive Director of CODATA since August 2013.
Simon is an expert on data policy issues and research data management. He has contributed to influential reports on Current Best Practice for Research Data Management Policies and to the Science International Accord on Open Data in a Big Data World.  He chaired the European Commission's Expert Group on FAIR Data which produced the report Turning FAIR into Reality https://doi.org/10.2777/1524. He is currently vice-chair of the UNESCO Open Science Advisory Committee, tasked with drafting the UNESCO Recommendation on Open Science, which is intended for adoption in November 2021.
As a significant part of his CODATA role, Simon is tasked with preparing a major ISC and CODATA Decadal Programme on 'Making Data Work for Cross-Domain Grand Challenges', which will improve the coordination of specifications for data integration and interoperability for interdisciplinary research.  Simon also contributes to the coordination of the CODATA Data Policy Committee.

Audrey Masizana
Audrey Masizana is an immediate Head of Department of Computer Science at the University of Botswana. She has over the years served in various University's transformational Committees that proposed innovative solutions around ELearning, Digital Scholarship and Technology Adoption. She holds a PhD in Computer Science from UMIST (2004) UK, MSc (Computer Science) (1998), Post Graduate Diploma in Advanced Computing (1997) from Oxford Brookes University UK and BSc (Hon) Mathematics Modelling and Computing (1994) from Kingston University UK. Her professional certifications include Data Science, Design Thinking and ERP Education.
Audrey is passionate in interdisciplinary post graduate teaching and research around Scientific Application of Data for Intelligent Decision Making, for which she also conducts external examining for other universities. She is a seasoned publisher in conference and journal proceedings across the world for which she also serves in some of the editorial boards. She has made exceptional contributions to the promotion of science and technology by providing leadership in the establishment of fostered local and regional collaborative projects around Hi Performance Computing (HPC) & Data Science Research – covering the development and sharing of the compute and data research infrastructure, eHealth Research which engages Health Informatics, and Intelligent Systems Research which explores applications of Artificial Intelligence to solve relevant problems such as Diamond Sorting and Recovery.